The Deep Dive
Lower Your Threshold Intelligently
The Deep Dive is a method for reviewing data and visualizations created by the Sentry. It's like a road map showing how to patrol your network. The Deep Dive Methodology flows from decades of real-world, hands-on experience with computer networks and traffic analysis.

Not all thresholds are alike.
The Deep Dive lowers your detection threshold. Thresholds like "alert me when the server hard drive is 80% full" are easy to automate. More complex thresholds like "alert me when an attacker breaches our defenses" are difficult to define and even more difficult to automate.
---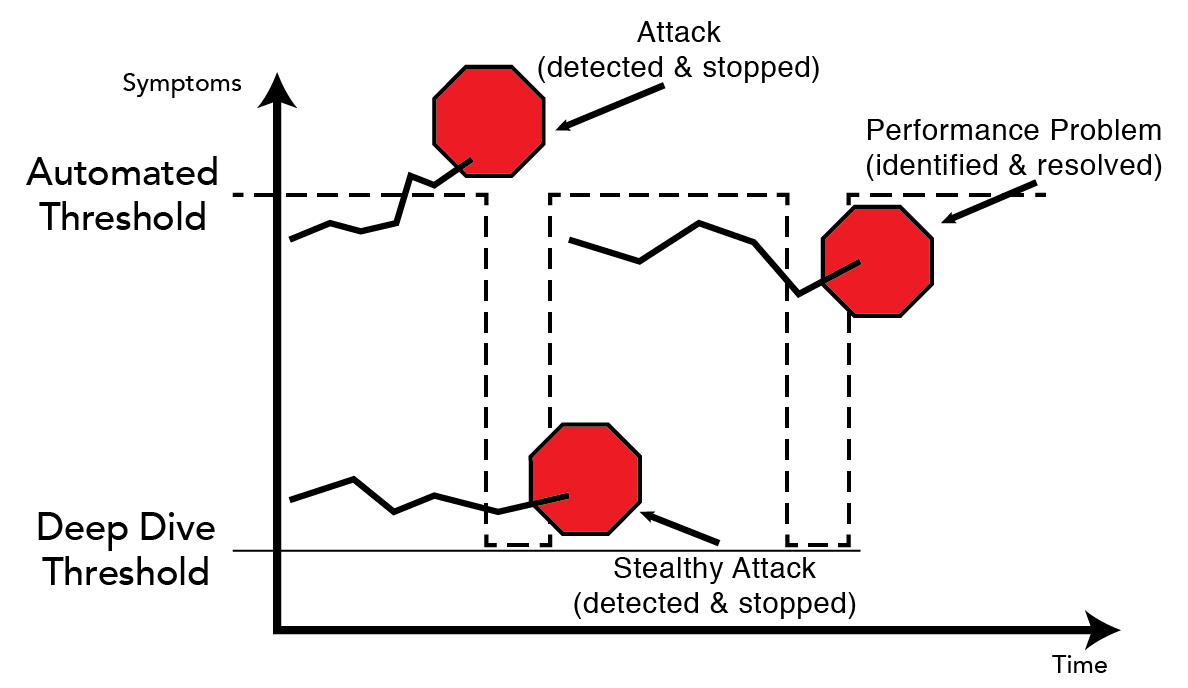 Get below automated thresholds.
The Sentry provides many different views. Something invisible in one view is often obvious in a different view. By viewing network traffic and events from different perspectives, a much lower threshold is achieved making detection of even stealthy attacks and obscure problems possible.
---
Want to learn more?
Download our Thresholds and Monitoring white paper. Don't worry, providing your contact info is optional.
OR
Check out how the Sentry allows you to see what is happening on your network.